The Last Dragon Fans This Site is For You!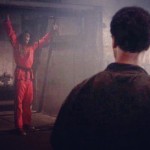 FIRST, THANK YOU FOR HITTING THAT LINK!
SECOND, If your friends think you're weird for obsessing over a mid 80's Motown made martial arts, action, comedy, love story, called Berry Gordy's The Last Dragon then you're not alone and this site, The Last Dragon Tribute, was made for you!
Quick Links to Find What You Need Fast!
Follow for daily Last Dragon posts:
The Last Dragon Cast Updates
The Last Dragon Tribute on Social Media
Most Popular Blog Posts
———————————————————————————-
TheLastDragonTribute.com is a blog dedicated to The Last Dragon fan community with the aim to Keep The Glow alive! It was started by a fan for the fans. Follow us from the links below for your daily dose of the Glow!