When
Leo O'Brien died unexpectedly on October 10, 2012
. There where many news reports telling us he had passed away but the actual cause of death was never reported.  I searched… I waited… I searched again… All I came up with was 'autopsy inconclusive'. No answers… Until now…
I recently caught up with Leo's nephew, Michael O'Syris Timmons, to clarify the mystery surrounding his Uncle Leo's death.
Cause of Leo O'Brien's Death
Official Toxicology reports were inconclusive but Michael feels differently he told me  "a guy we know named Travis shot him 3 times in 2011. The doctors sewed him up but they didn't sew him up properly, so he died in his sleep from the bullet wound injuries and the improper way the doctors stitched him up. After he came home from the hospital he would always say how much his insides hurt, and his hand would go numb all the time. We believe its medical malpractice… whatever they did to supposedly fix the bullet wounds they did not do right…. somehow his insides shut down and he died in his sleep. He had a private funeral in Inglewood, New Jersey where he was born. He was cremated. In the casket he had on a blue suit and his dread locks were nicely done. I Miss him a lot."
Return to the Big Screen
The Labor Day 2011 shooting ending up bringing Leo back together with his Last Dragon on-screen brother Taimak Guarriello. Michael talked about Leo getting back into acting and working along side Taimak in his forthcoming movie "I've Seen Things". He didn't plan on that being his last film; the charismatic guy that made Richie Green shine in The Last Dragon was ready to make a come back.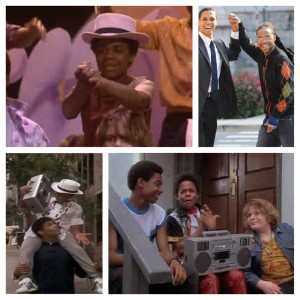 Leo's Role in The Last Dragon Remake
Before he died Michael had gotten in touch with
Dallas Jackson
 the writer and one producers of the on again off again
Last Dragon Remake.
"He (Jackson) wanted to have Leo in the movie no matter what; he had been wondering what had happened to him but he died before he could figure out what his role would be." Obviously he couldn't reprise his role as Richie but Michael did say it was Leo's wish for his son, Drew O'Brien aka Dre Breezy, to play his role in the remake and added "They should dedicate the remake to the memory of my Uncle and
Julius J. Carrey (Sho'nuff)
"
Unfinished Business
Leo and Michael finished a screenplay called "The Death Dealer" where the lead character was inspired by  Leo and his likeness. Michael is is looking for a publisher to get it, along with 2 other screenplays attached to it, made into book. Which he would dedicate in his Uncle's memory.
When I asked Michael straight up how did Leo O'Brien die? He answered, "Travis (the guy who shot him) is just as guilty as the doctors who improperly stitched him up. Travis can no longer walk the streets of Harlem safely trust me. He is banned from the hood forever, and Uncle O ain't get no justice yet. He only caught a cold here and there but he was healthy as hell until he came out the hospital. I am still pissed at the whole thing…just want answers. Its crazy."
RIP Leo
Special thanks to Michael O'syris Timmons for giving Leo's fans some more closure on this. Good luck on getting your screenplay published; maybe somebody will read this and reach out to you. I'm sure your Uncle Leo would be proud of your dedication to honoring his memory. May he Rest in Peace.
More information on Richie Green and the life and death of Leo O'Brien
————————————————————
TheLastDragonTribute.com is a blog dedicated to The Last Dragon fan community with the goal of keeping The Glow alive! It was started by a fan for the fans. Follow us from the links below for your daily dose of the Glow!
Order The Last Dragon Blu-Ray on Amazon!