Sadly Leo O'Brien passed away October 10, 2012 at the age of 41.  Leo was the actor who so charismatically played Leroy's too cool little brother Richie Green in the beloved cult classic The Last Dragon. As I write this the cause of death  has yet to be released. An autopsy was inconclusive.  (Update: How Did Leo O'Brien Die) I don't want  to dwell on how he died but rather on the talent we have lost. I've always thought it was a shame that Leo all but disappeared after The Last Dragon. Even though he was only about 14 when he played Richie it was obvious that he possessed tremendous talent. Many of my favorite scenes in The Last Dragon are made great because of Leo O'Brien.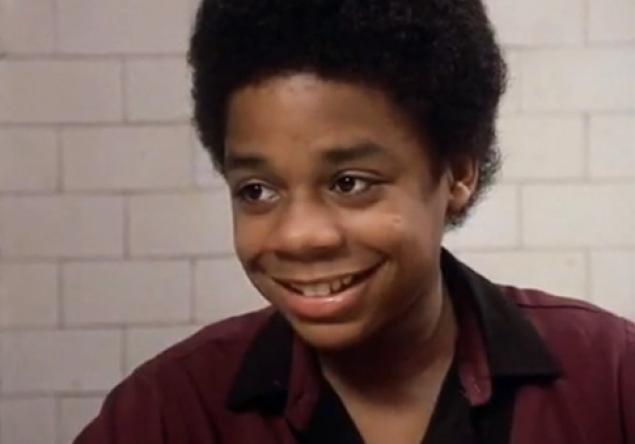 Leo was born November 12 1970 in Harlem, New York. He is the younger brother of Master Gee (Guy O'Brien) of the 70′ & early 80′s rap group SugarHill Gang. He is best known for his role in The Last Dragon but he also appeared in the movies "Rappin" and "New Jack Swing as well as a couple episodes of "Law and Order".
Leo's 2011 Labor Day near death experience, when he was shot 3 times but somehow survived, was a mixed blessing. It reunited him with his The Last Dragon co-star Taimak, who included him in his yet to be released independent film "I've Seen Things" and brought Leo back into the limelight after a 20 year absence. We found out that he had been running a small music studio, owned a convenience store in Harlem and operated a company that sold magazines door-to-door. He's spend some time in jail and said he was working on producing and directing a movie. Just after the Sept 2011 shooting The Last Dragon Blog guest writer Clarke Illmatical interviewed Leo in Harlem. Leo told Clarke his story like it had never been heard before check it out ~> 7th Heaven and the Harlem Blues: Interview with The Last Dragon's Leo O'Brien I believe this article to be the most in-depth and extensive look into the life of Leo O'Brien in existence. He shares some previously unheard stories about Taimak, Vanity, Berry Gordy, Mario Van Peebles and how he got the role in The Last Dragon. We also put together this~> Tribute to Richie Green with all of Leo's greatest scenes from The Last Dragon.
Leo the thoughts and prayers of the people touched by your talents are with your family and friends. You will be missed.
RIP Leo. You've got the glow now…